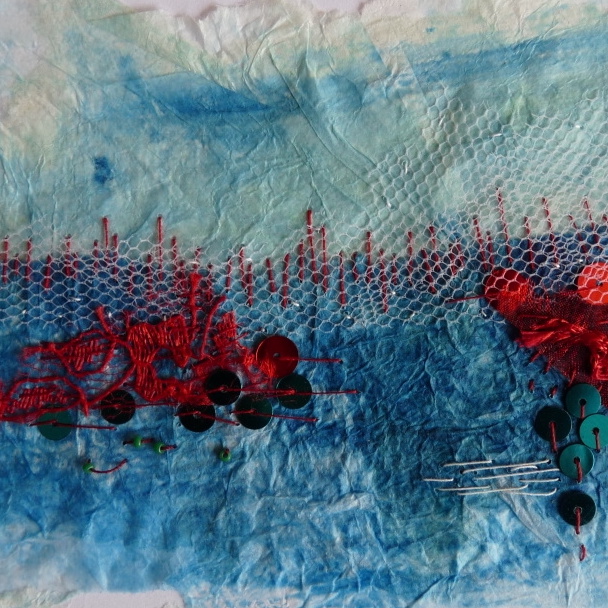 Van kreukelpapier tot stof
04/30/2022 01:00

to

04/30/2022 07:00
---
Mooi papier veranderen zodat het aanvoelt als stof en daar vervolgens op naaien, borduren etc. 

"Kreukel het papier vele malen opnieuw en zie, je hebt een materiaal, zacht als textiel."Ontdek de mogelijkheden van gekreukeld (zijde)papier: een enkele laag of meerdere lagen, al dan niet met gekleurde lijm op elkaar geplakt, gescheurd of geknipt, weer aan elkaar gezet en verder bewerkt. Een dagje scheuren, kreukelen, proppen, knippen, plakken, naaien, borduren … kortom een dagje spelen met papier als uitgangspunt. 
Deze workshop begint om 10 uur en duurt tot ongeveer 16.00 uur,  inclusief een heerlijke lunch, koffie en thee. Materialen zijn niet bij de prijs inbegrepen, maar wel bij Hawar te koop. Maar natuurlijk mag u ook uw eigen mooie papiertjes, garens en draden meenemen om mee te werken. 
---