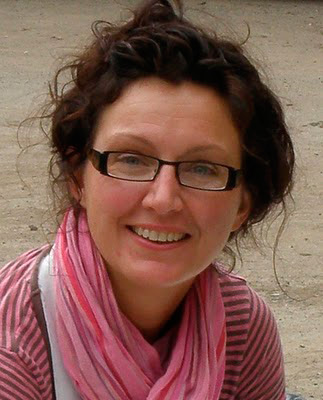 How to be a professional artist
05/05/2018 04:00

to

05/05/2018 11:00
---
Op voorstel van Dionne hebben we deze Masterclass opgenomen in ons programma. Zij is al 25 jaar zelfstandig werkzaam als kunstenares en heeft veel ervaring, die ze graag wil delen.
In de praktijk van het lesgeven merkt Dionne dat veel  cursisten prachtig werk maken maar het heel lastig vinden om hun werk ook op de juiste plaats te kunnen presenteren.
Vragen als...
hoe promoot ik mezelf en mijn werk

hoe ga je om met galeriehouders en winkels

welk prijskaartje hang ik aan mijn werk

welke mogelijkheden passen bij mij en bij mijn werk

welke rol spelen Facebook en Istagram en hoe gebruik je dat op de juiste manier
...komen allemaal aan de orde.
Dionne is bij uitstek de persoon die deze dag kan verzorgen. Zij is een docent die haar studenten helpt om grenzen te verleggen en kansen te benutten. En, ze biedt haar studenten zelf ook nieuwe kansen. Zo hadden we op haar initiatief in de Hawar-galerie een prachtige tentoonstelling met werk van haar cursisten en dit jaar biedt ze haar studenten de mogelijkheid om mee te doen aan een reizende expositie die niet alleen te zien is op de Knitting & Stitching shows in Engeland maar ook in Italië en bij ons in de Hawar-galerie. 
Ze werkt deze dag samen met Jan Jouke Harms, hij is projectleider bij Q42 en maakt de website voor o.a. het Rijksmuseum. Hij weet veel van de online wereld, de werking van Social Media en hoe dit ingezet kan worden. 

Dionne beschreef het als volgt:
Professional Practice - making your passion pay.
With the rise in so many new makers and creatives it is important that everyone understands how to price their creative work and feel confident to approach galleries and shops in a professional manner.  This one day workshop helps you to grasp some of the basic notion involved in developing a small business: focusing on pricing your work; working with galleries; attending fairs and markets plus useful insights from Jan Jouke on the best use of Social Media for your blossoming business.
I have been in business/working for myself for 25 years, allow me to offer you some direction and advise based on my experiences.
---