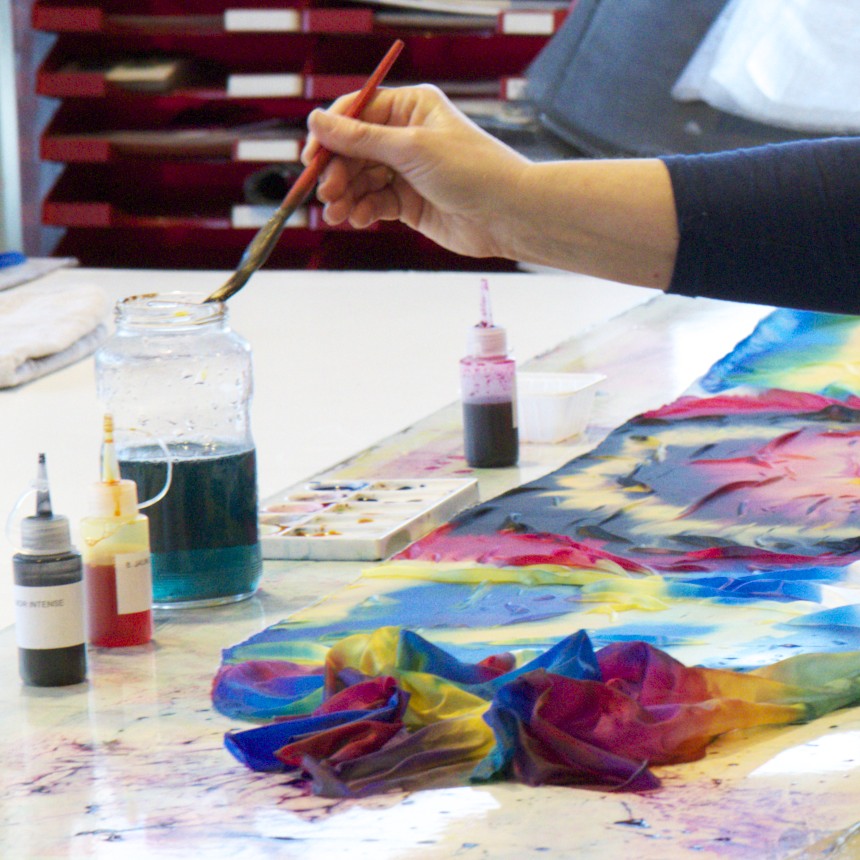 Open atelier
02/20/2024 04:00

to

02/20/2024 10:00
---
Leer in één dag handige en goede methodes om de materialen voor je werk zelf de kleuren te geven waar jij van houdt.
Harm Harms kun je gerust een verfexpert noemen!
Regelmatig doen grote ontwerpers een beroep op zijn kennis, van Alexander van Slobbe tot Iris van Herpen. Harm geniet ervan om z'n kennis te delen en oplossingen te bedenken voor de wensen die ontwerpers hebben.
In de verfmasterclass met Harm kun je leren wat je wilt leren, de wensen, vragen en verfproblemen van de studenten staan centraal en daarom kunnen er ook maar zes mensen deelnemen aan deze masterclass.
Of het nu om het beschilderen van je gordijnen gaat,  het verven van je kledingstoffen of het verven van de wol en zijde voor een groot kunstproject, het is allemaal mogelijk.  




---