WonderFil Eleganza borduurgaren
WonderFil Eleganza borduurgaren
---
Pakketje met kleurencombinatie van katoen garen.
---
The colors on your monitor may differ from the real color of the product.
---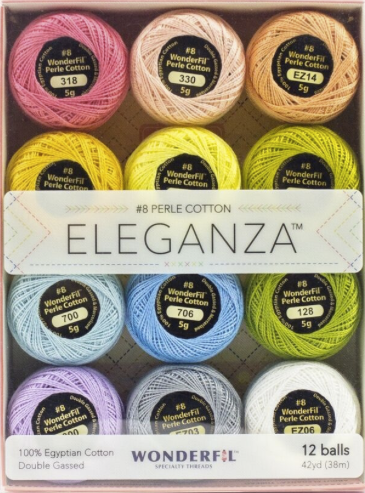 12 klosjes Egyptische katoen perlé. 38 meter per klos.
Onderstaand tasje is geborduurd door Elly van Elp-Bosscha. Rechts ziet u een detail van een tasje, geborduurd door Elly.
---