Textile Color Basic 500 ml.
Textile Color Basic 500 ml.
---
---
The colors on your monitor may differ from the real color of the product.
---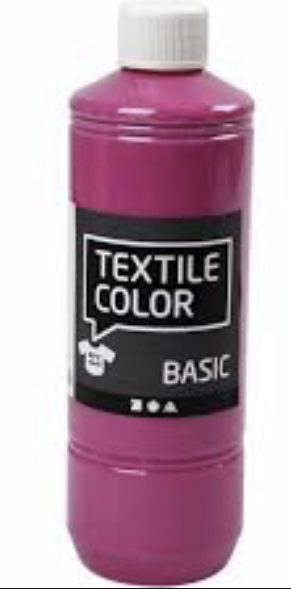 Textile Color textielverf is zeer geschikt als drukinkt, stempelinkt en als verf om vrij op natuurstoffen te kunnen schilderen. Te gebruiken op lichtgekleurde en/of witte stoffen. De verf wordt wasecht gefixeerd door deze  plaatselijk langdurig (5 minuten) te strijken op 150 graden. Na drogen de stof tussen bakpapier leggen en fixeren met een strijkijzer op katoenstand.
Vloeibaar rubber is zeer goed met de verf op kleur te brengen voor sieraadvormgeving. 
In het atelier gebruiken we deze verf van de Deense Schjernings fabriek maar de verf heet tegenwoordig  Textile color. Diezelfde verf is er ook dekkend, met meer pigment dus en kan dan gebruikt worden voor donkere stoffen.  Die serie heet Textile color solid .
Tenslotte is deze verf er ook nog in een prachtige parelmoer serie , de uniq pearl serie.
Het is allemaal super mooie en fijne verf , veilig en zeer milieuvriendelijk. 
Voor ons is dat de reden dat we deze textielverf hebben gekozen om mee te werken .
---