Habu Raw Silk Wrapped Stainless Steel
Habu Raw Silk Wrapped Stainless Steel
---
Zeer dun roestvrijstaal draadje omkleed met zijde.
575,72 yards = 526,4 meter.
---
The colors on your monitor may differ from the real color of the product.
---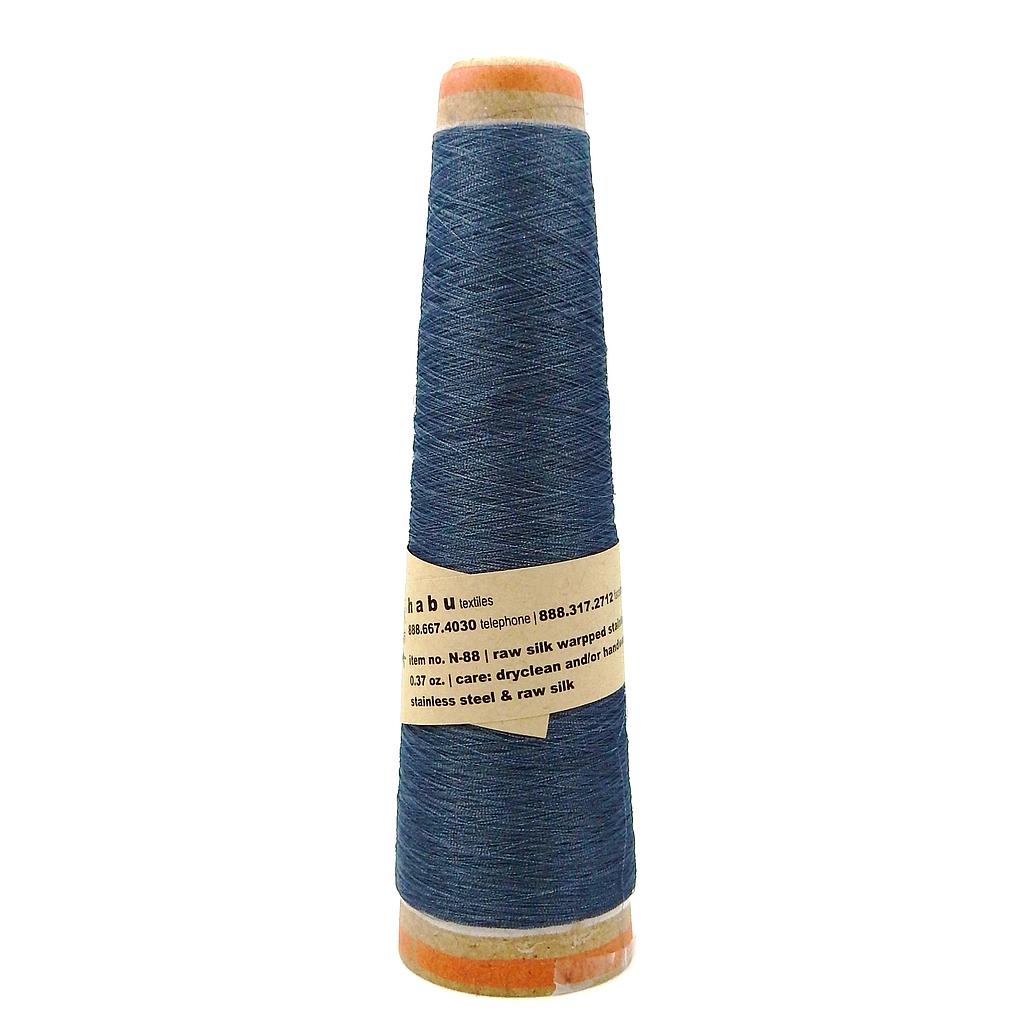 Zijde met roestvrij staal kern.
Dit prachtige Japans garen is heel dun, maar door de roestvrij staal kern wel heel sterk. Doordat de kern van roestvrij staal is, is het garen enigszins vormvast.
Een leuk patroon is bijvoorbeeld om een recht sjaaltje te breien van ongeveer 30 steken op pen 10. Dit geeft een heel luchtig sjaaltje wat in grappige punten getrokken kan worden.
---