Boek: Neckelly's
---
Instructief boek over het maken van textiele sieraden van Elly van Elp. (meerdere delen)
---
The colors on your monitor may differ from the real color of the product.
---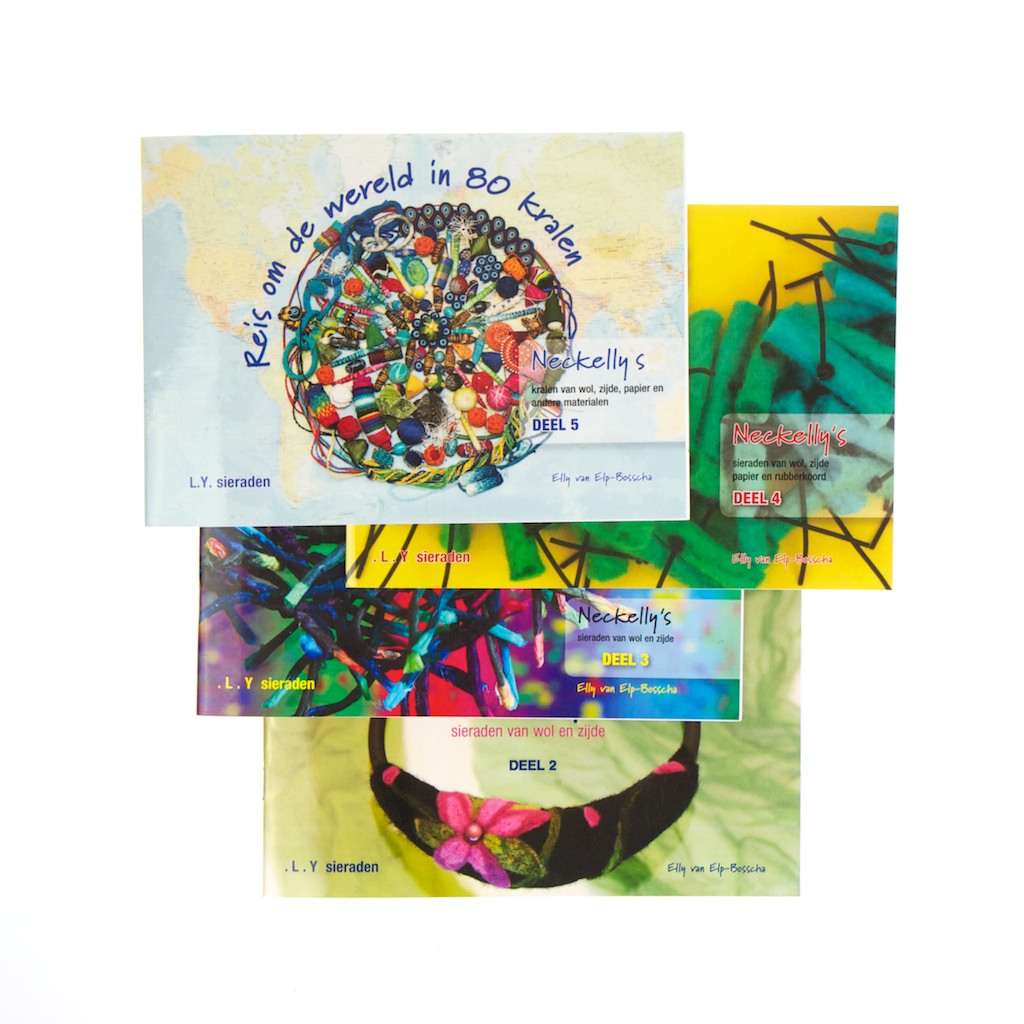 Instructief boek over het maken van textiele sieraden van Elly van Elp.
Deel 1: noppengaren, vilt, zijdeveter, wol, angelina en chiffon. kraaltjes
Ze werkt naast de gewone zaken als rijgdraad, sluitingen, ringetjes en kraaltjes met :
deel 2: Neopreen, garen, vilt, zijdeveter en zijdevezels
deel 3: Zijdeveter, breiband, zijdetricot, angelina, organza, pongé, viltwol.
deel 4: Zijdeveters, papiergaren, pvc rubber, nylon draad, wol, lint en vloeibaar rubber
deel 5 : Vloeibaar rubber, tyvek, papiergaren, lakenvilt, acryl, borduurgaren, kralen en kraaltjes
---