Batikwas
---
Batikwas is een combinatie van bijenwas en parafine. Met meer parafine wordt de was brosser en ontstaat meer craquelé.
---
The colors on your monitor may differ from the real color of the product.
---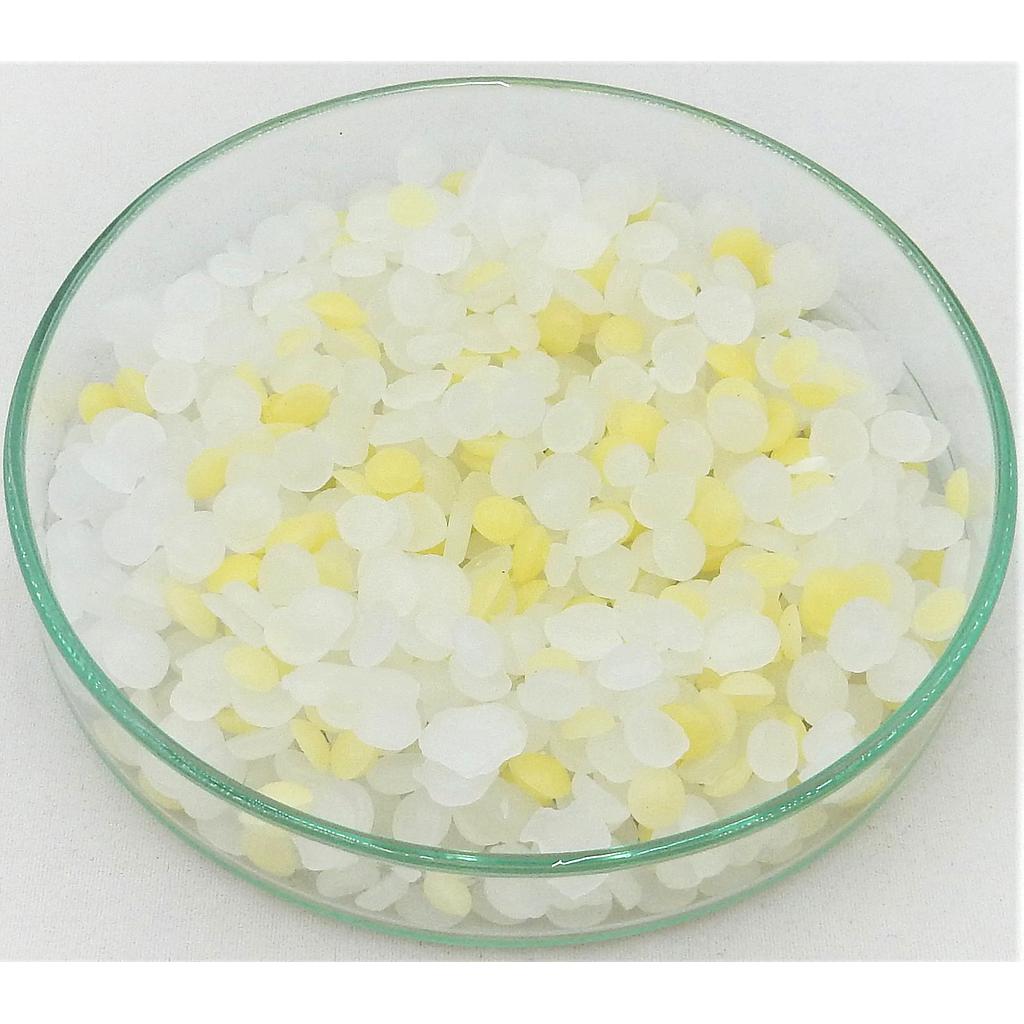 Batikken is een reserveringstechniek waarbij het textiel wordt afgesloten voor de verf van het verfbad. De was wordt op de stof aangebracht met een tjanting ook wel waspen genoemd, een kwast of een stempel.Daarna wordt de stof geverfd in koud vervende verfstof. Na droging kan weer een deel van de stof worden afgesloten met was. De kleur onder de was blijft maar de niet afgedekte kleur wordt gemengd met de volgende kleur. Door het onderdompelen in de verfstof wordt de was gekreukt waardoor barstjes in de was ontstaan en de verf alsnog de stof kan verven, het zg craquelé.   
---