Angelina
---
nylon vezels fluoriserendgekleurd
---
The colors on your monitor may differ from the real color of the product.
---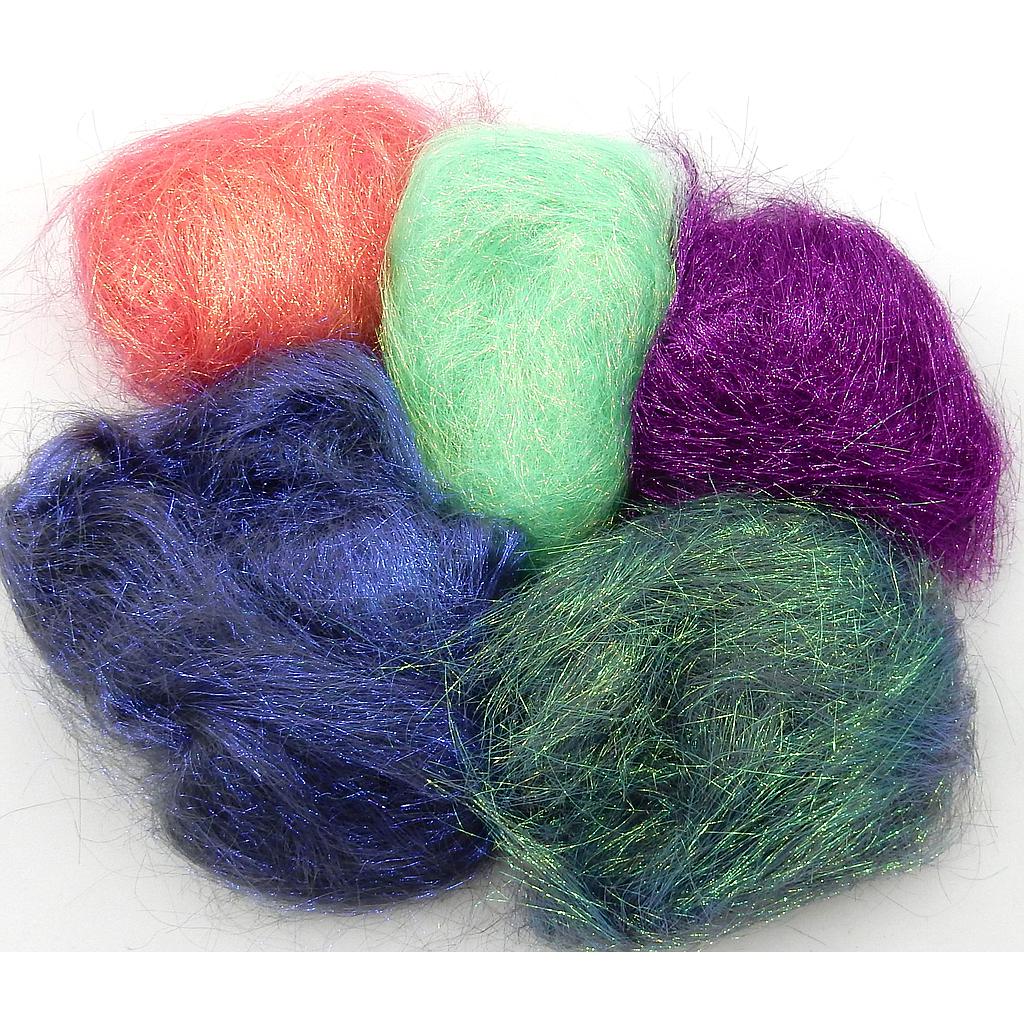 Angelina fibers 
Nylon vezels, iriserende kleuren.  Ongeveer 10 gram per verpakking.
Angelina is een polyester vezel die zich door de warmte van een strijkijzer laat versmelten tot een dun vlies met aparte structuren en onverwachte tinten. Het combineert materiaaleffecten met iriserende kleuren.
Toepassingen: Angelina kent een veelvoud aan toepassingsmogelijkheden zoals voor sieraden, het verfraaien van handtasjes, borduren, scrapbooking, bloemsierkunst, lampenkappen, hoeden, papier maken en verscheidene andere technieken.
Eigenschappen: Angelina kan zich hechten en verweven. Angelina wordt niet aangetast door chemische wasmiddelen. Angelina is wasbaar en verandert niet van kleur onder invloed van zonlicht. Angelina verliest kleur en glans door te hoge temperaturen.
Gebruiksaanwijzing: Neem een plukje Angelina en leg het tussen twee vellen bakpapier. Afhankelijk van het feit of u een open (transparant) of dicht vlies wilt, neemt u veel of weinig vezels. Stel de temperatuur van het strijkijzer in op zijde (105ºC). Oefen een lichte druk uit op het ijzer als u strijkt en controleer het resultaat.
LET OP: niet alle kleuren Angelina zijn smeltbaar! Er zijn ook niet smeltbare metaalvezels, aangegeven als "non-fix". Om van deze vezels toch een vlies te maken, mengen we deze met wat hot-fix vezel.
---