Sashico Naalden Clover
---
Lange borduurnaalden van zeer goede kwaliteit. Ze hebben een scherpe punt wat het borduren vergemakkelijkt.
Perfect voor lhet borduren van lange of rechte lijnen. Voor motieven met ronde lijnen kunt u beter een korte naald gebruiken.

De verpakking bevat 3 naalden:
diameter: 1,14 mm lengte: 69,8 mm
diameter: 1,14 mm lengte: 60,3 mm
diameter: 1,07 mm lengte: 57,2 mm
---
The colors on your monitor may differ from the real color of the product.
---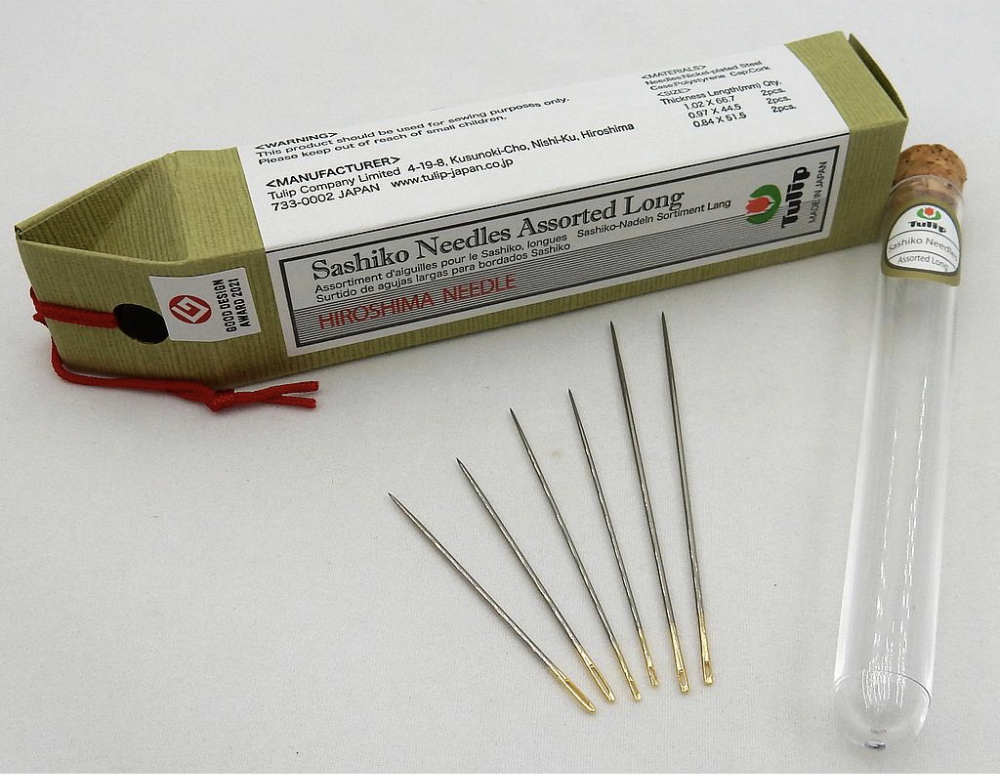 Lange borduurnaalden van zeer goede  kwaliteit. Ze hebben een scherpe punt wat het borduren vergemakkelijkt. 
Perfect voor het borduren van lange of rechte lijnen. Voor motieven met ronde lijnen kunt u beter een korte naald gebruiken.
De verpakking bevat 3 naalden:
diameter: 1,14 mm  lengte: 69,8 mm
diameter: 1,14 mm  lengte: 60,3 mm
diameter: 1,07 mm  lengte: 57,2 mm
---