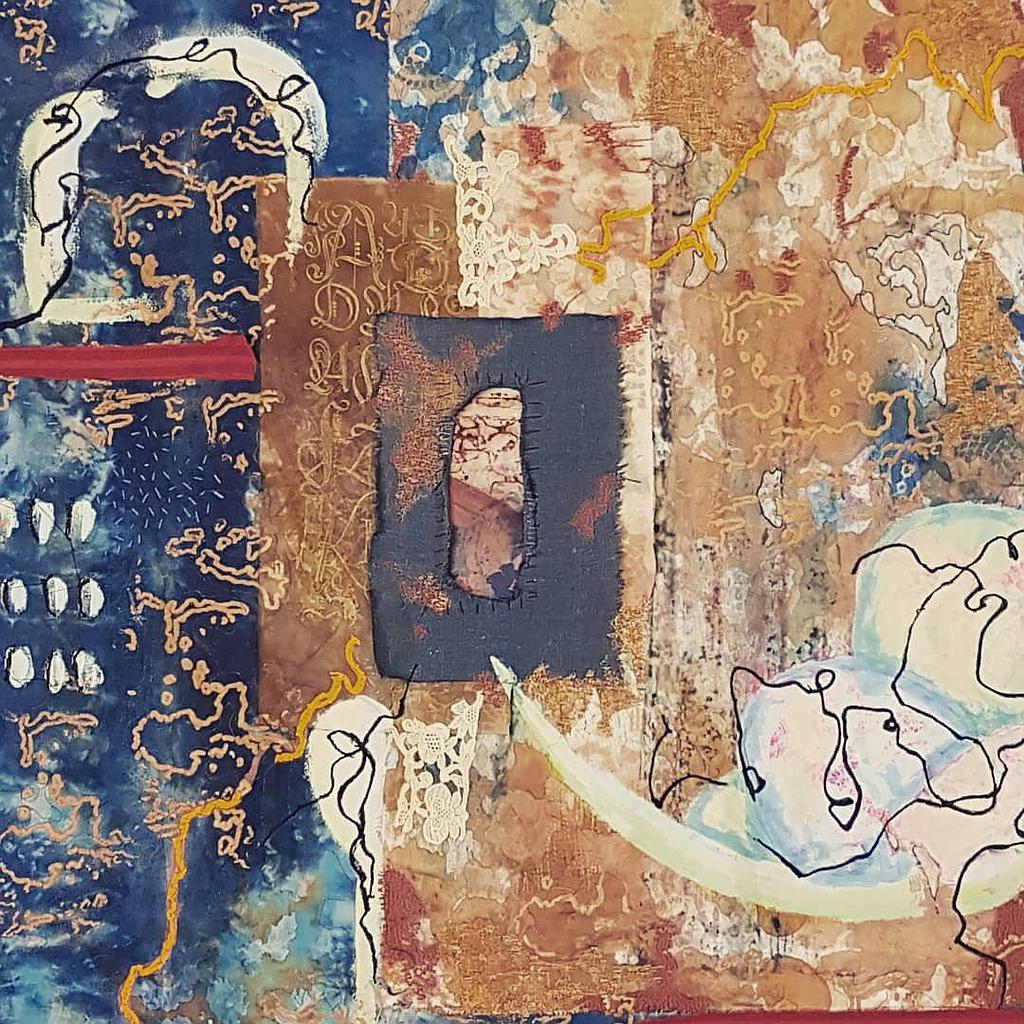 Personal steps and textile studies
14-09-2020 01:00

tot

18-09-2020 07:30
---
There are a lot of crafters and textile artists knowing nearly all textile techniques and having done a lot of workshops to learn how to make beautiful textile art or craft. Sometimes you feel overwhelmed or stuck. Or you cannot follow the proposed step by step exercises – you want to make it in your own way.
For years I have been coaching textile lovers to find their own voice, to develop signature and to deepen it. It won't happen immediately and over night but I am convinced that everyone – beginner and professionals – has own treasures to show and ways to speak through art and textiles. There is no right or wrong. The personal process and decisions for own pathways through exploring other artworks are evident for development. It is like hand lettering, you still have a unique way to express your ideas through textiles. Where ever you stand in your textile development you can explore different ways of working and develop your own continually further.
We will start with simple methods and experimental work through your textile materials. You will find out more about your style and your way to see and observe the world. The course will help to stretch your creative muscle through different explorative approaches and to start (or continue) successfully sketchbook work and further experimental developing. Additionally – as everyone in the course has another visual and material story to tell – you will see and communicate in the group about other inspiring approaches. At the end of the course you have a series of textile samples and some tools to explore continually that way to emerge as a textile crafter and artist. The course structure:
Exploring what you love in textile arts: materials, techniques, artists
Express your own ideas: how do you see the world?
What's about your style
Finding methods to stretch your creative approach
Start your own way for sketchbook work
Get confidence in your own techniques, repeating isn't only pattern
Learn how to develop further experimental work of your own sources
Get in contact and communication with coursemates
How to continue at home



Het is al zeker dat deze masterclass doorgaat!
---