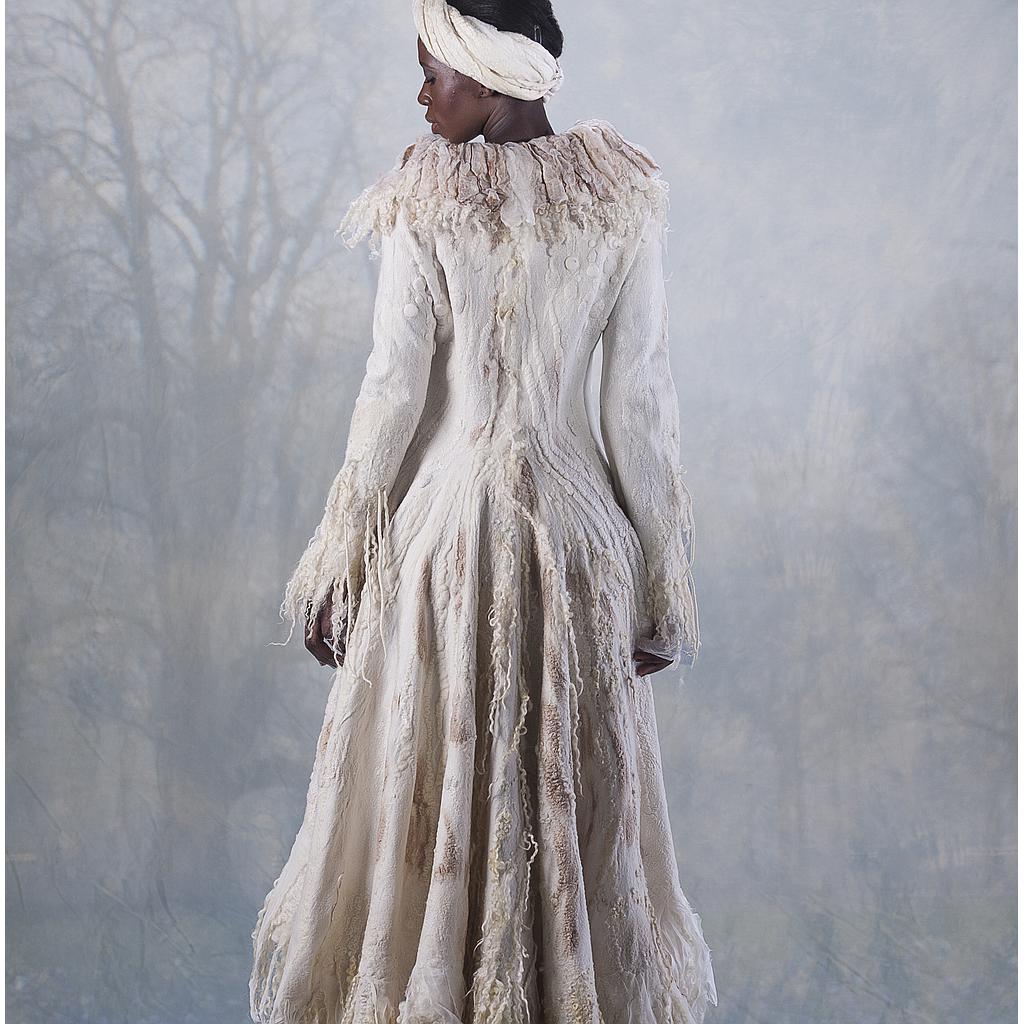 Vilten, verven met indigo en cochenille & eco-printen met Charity van der Meer
10/03/2019 04:00

to

10/05/2019 11:00
---
The workshop will focus on working creatively in exploring the endless possibilities of designing your own unique and seamless felted garments, eg Coats, dresses, skirts and tunics.
Students will also explore the styles, structures and rough surfaces using different techniques and materials. Bring inyour own ideas to create a unique and one of a kind piece. 
The focus will be on designing and making a one-piece fashionable nuno felted garment. Students will learn how to add pleats to achieve extra float accents into their projects. This is a great opportunity to learn how to create a fashionable and wearable garment and even more you will go home with a lot of new ideas.

---